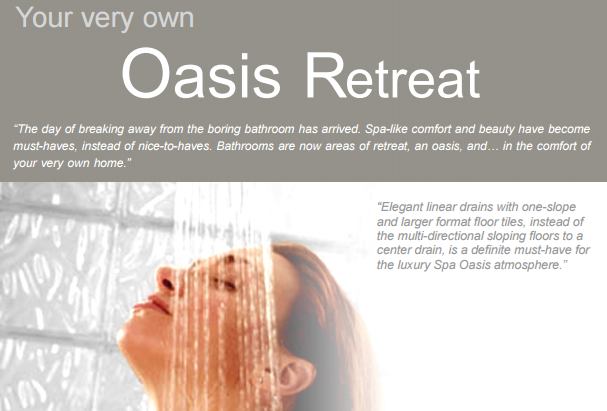 The at-home Oasis Escape Craze With today's craving for at home spa-like retreats, linear drains give great flexibility in design as well as a luxurious elegance and pampered atmosphere that meets the extreme need to escape for some "me time" to unwind, from today's fast pace high demand world and recharge to meet another stressful day. The "craze" of transforming traditional task oriented bathroom into an escape oasis, often include barrier free entrances built-in seats, benches, and adequate inset niches. Linear drains allow for single-sloped floors and large sized floor tiles inside the shower that carry right into the main bathroom area, whereas historically shower floors have been sloped from all directions toward a central drain, limiting the floor tiles to mosaics or other relatively small-format tiles.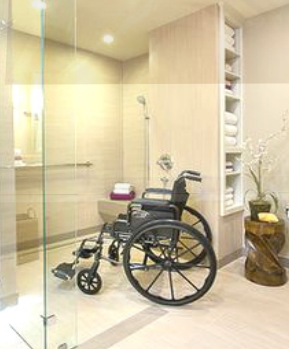 Barrier-freedom
Some of the primary reasons that linear drains are a hot trend in these spa-like retreats, is because of the open spa-like bathroom design. The craze for the single-sloped floor toward the linear drains eliminating the need for shower curbs, shower curtains and shower doors results in a barrier-free, more relaxing spa-like atmosphere.
Barrier-free generally means the shower entry has no shower curb, curtains, or glass door. With the popularity of steam showers and steam rooms however, the presence of a glass door to trap the steam is necessary. So, showers with no curb, still qualifies as barrier-free.
Barrier-free showers have absolutely become a must-have for today's elderly and aging baby boomer generation. The elderly have always craved for security, freedom of accessibility and mobility, especially when wheelchair accessibility is required.
Drain Placement Freedom
Placement of the Trugard Truline linear shower drain is ideally in one of three locations. Adjacent to an end wall, at the threshold of the shower doorway or somewhere in the middle of the shower, steam room or wet room floor.
Several drain placement options to choose from ensures versatility for technical needs as well as best placement for beauty and decor elegance.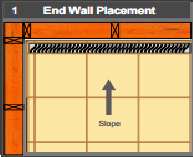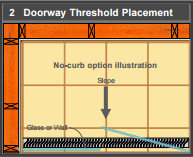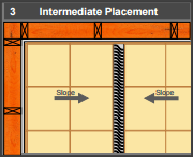 TRUGARD® TRU-LINE
3 Elegant Grate Styles to Choose from!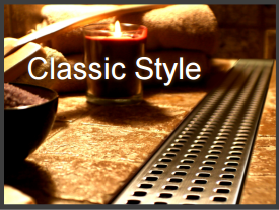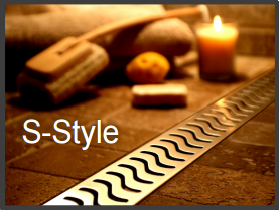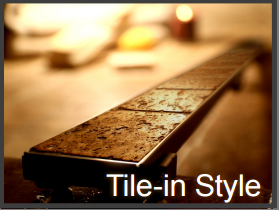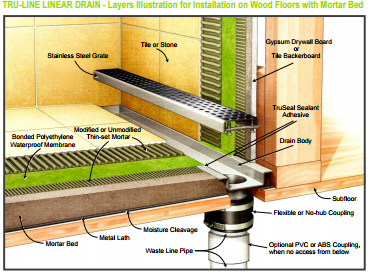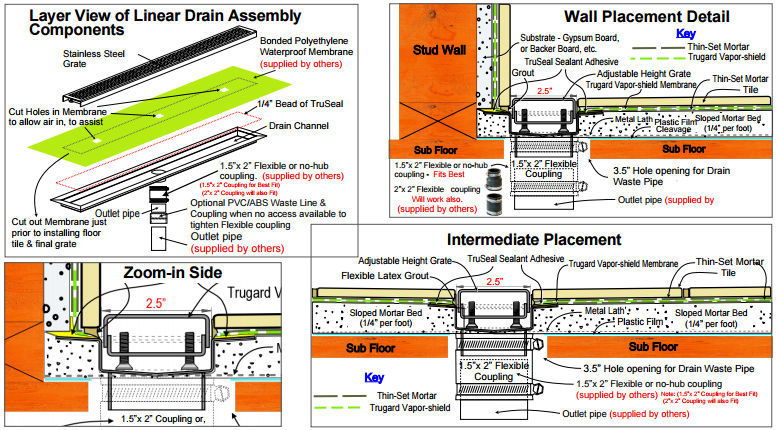 Copyright © 2018 Trugard Direct. All Rights Reserved. | Created by AVID Dynamics.