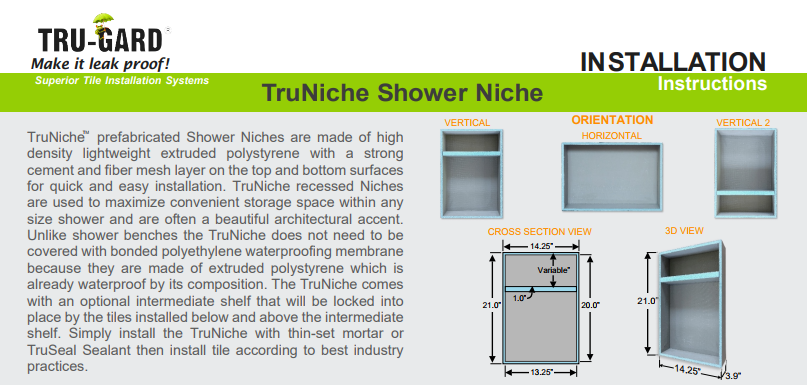 TruNiche with wood or metal framing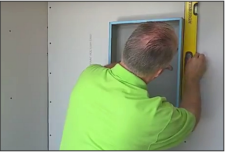 1. Determine your desired location and locate wall studs using a stud finder if needed, then a sheet rock saw to find the edge of the stud. Using the shower niche, mark the niche location by tracing around the perimeter of the shower niche making sure that the shower niche is level and plumb.
Note: The bottom of the niche is generally plus or minus 48 inches off of the shower floor.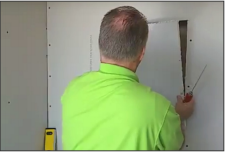 2. Cut out the wall substrate where the shower niche will be recessed, starting at the edge of one of the wall studs in the existing wall. Dry-fit the niche ensuring the desired positioning and fit.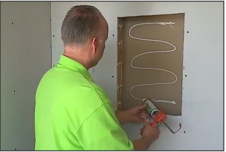 3. Secure the niche into place by applying TruSeal sealant or modified thin-set mortar onto the back and sides then pressing the niche firmly into place.
Note: Any gaps around the edges of the niche may be filled with TruSeal sealant or modified thin-set mortar but not on to the blue face edge of the niche.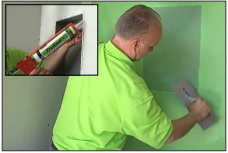 4. Next, apply waterproofing membrane on to the wall and over top of the installed niche opening as part of waterproofing the entire shower. When applying the waterproof membrane start by applying the thin-set mortar on the walls around the niche, then apply a 1/4 inch bead of TruSeal sealant around and onto the blue face of the entire shower niche. Now embed the wall waterproof membrane into the thin-set mortar and into the bead of the TruSeal sealant using a flat edge trowel.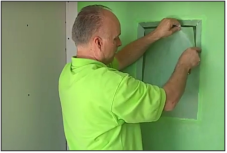 5. After the waterproof membrane has been applied, you can cut the entire square out at the edge niche opening, or you can leave approximately a 1 inch flap of membrane and use the TruSeal sealant to adhere the extra flap into the niche body as a second layer of waterproofing for redundancy engineering.
Note: The extra flap process is not required because the blue extruded polystyrene is waterproof by itself. Some people just like that extra peace of mind.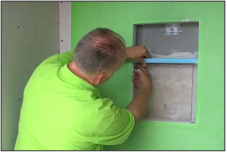 6. If the optional intermediate shelf is to be used, first install the tile on the bottom portion, back and sides, of the niche so that the tile below will support and lock the niche shelf into place. Next, back butter the back edge and sides of the shelf and firmly press it into place. Now continue your tile installation in accordance with industry best practices.
Congratulations! Your TruNiche recessed shower niche is successfully installed!