From $479.36 Regular Price $737.47
To $2,709.12 Regular Price $4,167.80
You may choose to set up a Stand Up Shower Kits to upgrade to modern design or new technology. This can be a complex task and might require working with an expert. A bathroom remodel is among the best projects for a good. Just upgrading the components or tiling the wet-area is a simple method to supply a facelift and supercharge your resale worth. 
Shower Types
Wet-areas come in two standard types: full wet-areas and wet-area/tub combinations. You may see a wet-area as the more sophisticated option, however remember that many potential purchasers have young kids.A little restroom might do much better with a routine wet-area. They use up much less area and with a few simple upgrades can feel very luxurious. Since the wet-area takes up much less area, it's simpler to change a wet-area/tub mix with a wet-area. Going the drains for shower kits other method is more expensive due to the extra plumbing that needs to be run and the additional space needed.
Wet-area/Tub
Wet-area/tubs are designed to have the double appeal of a wet-area and a bath tub. They are often made from fiberglass, though other materials are readily available.
Pros
* Available in lots of designs-- There are lots of visual touches to these systems that let them suit any design you may select. Color choices are also broad, and the rates permit them to suit any budget plan. You can also get different types like alcove, clawfoot and drop-in tubs.
* Appropriate for Any Way of life-- Whether you want a glamorous bath or a quick wet-area, the wet-area/tub combination is a hassle-free way to have the very best of both worlds.
* Space Conserving-- Although they are bigger than a single wet-area, a wet-area/tub can do the work of two fixtures in one area. They are appropriate for little complete baths, nicely fitting along the wall.
* Easily Redesigned-- Offering a facelift to among these units is as easy as installing tile around the walls or simply replacing the faucets. A couple of little accessories can turn a typical wet-area/tub into a mini-escape!
* Resale-- When selling your home, the wet-area/tub will interest a broader spectrum of potential buyers. Families with children will value the tub for its security while on-the-go couples will value a wet-area for convenience.
Cons
* Complex Pipes-- Since they combine 2 different functions, pipes repairs can be a bit more intricate than an easy wet-area. Some can be Do It Yourself, but others barrier free shower kits may need a plumbing professional.
* Big Footprint-- Although they fit neatly in small complete restrooms, mid-sized bathrooms can feel confined with a large component. The fit may even make the bathroom appear like an afterthought.
* Availability-- The elderly and the handicapped can discover it tough to step over the edge of the tub, which can determine 16 inches or taller.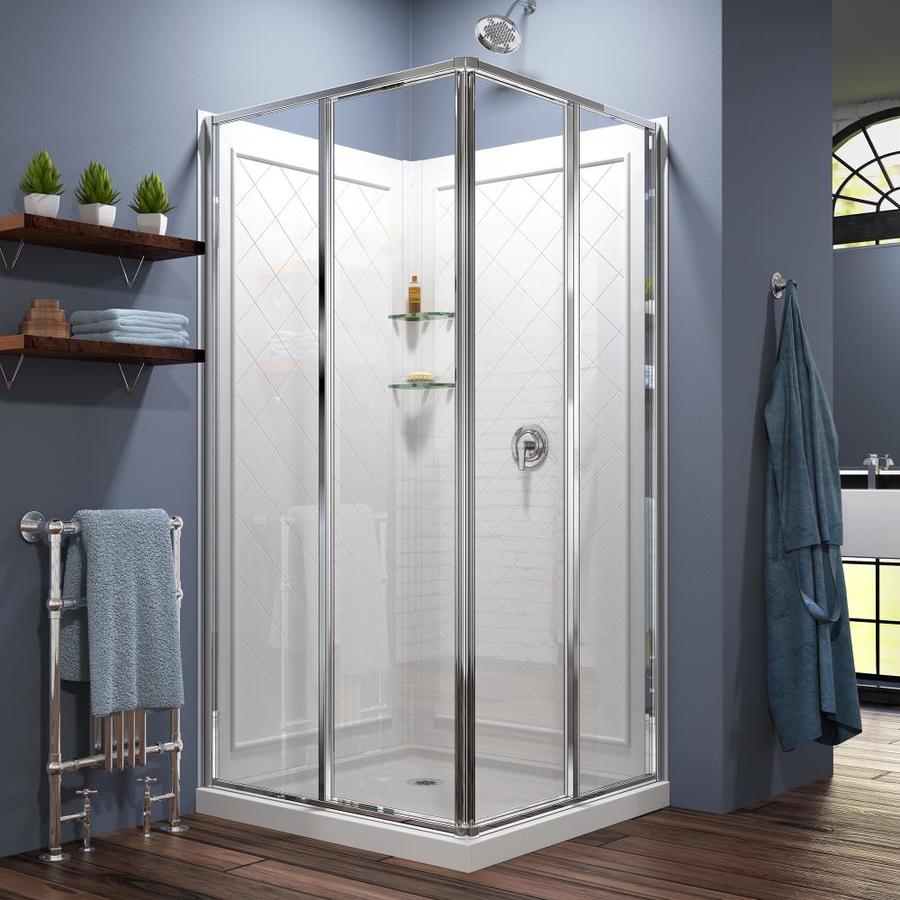 View Our Shower Kits Stand Up Shower Kits - The bathroom is a crucial location of every home and these days people do incline investing in bathroom accessories. It's because they need their restrooms to look modern-day and stylish. Numerous bathrooms game a combined bath and wet-area unit.
Despite what style you have, it is needed that you wet-area without spraying the rest of the bathroom with water and producing whatever jumbled. This is why it is necessary to set up good quality wet-area door. Wet-area doors are strong panels of metal, glass, or, in some cases, plastic that shields your wet-area from the rest of the bathroom.
They either come as moving or moving doors. Swinging doors are divided in the center and depend upon both sides of the wet-area walls. You pull them open to a restroom with deals with and after that when you shut them, they generally move with a tiny bowl put on top of each private door.
Sliding doors break in a track that extends across the top and underside of your bath tub. These doorways usually, however not necessarily, have a little divot or deal with on which you grip to push one behind the other to create an opening. Sliding wet-area doors can also have towel bars mounted on the external panel.
Keeps the restroom neat: Among the factors that wet-area doors are so popular is because they offer a tight seal around your wet-areaing location. Whether installing a shower in a kit they are set up above the rim of your tub or in the flooring of the wet-area, doors offer you a layer of defense versus water spilling into the rest of the room. Convenient: Likewise, as a wet-area door is strong, it will not ripple forth and back such as wet-area drapes frequently.
Unlike, whirlpool wet-area drapes that can adhere to you as you wet-area, a wet-area door does not. Easy to keep: Wet-area doors are likewise beneficial because they are easy to tidy. Because the bulk is glass, wet-area doors, you only require to clean them down with a soft rag and glass cleaner.
Their tough surface area provides you the liberty to scrub as hard as essential. Unlike a wet-area curtain, Stand Wet-area Packages can be cleaned while in location. Long and irreversible enduring: Wet-area doors are a good financial investment similar to routine cleansing they will remain fresh.
The metal or glass that most of these are developed out of maintains an ageless appearance that will be quickly incorporated into any restroom renovating task you might tackle later. Wet-area doors have actually kept their popularity due to their performance, ease of cleansing, and endurance. It is simple to buy a tub door from an internet shop.
You can buy a mirrored wet-area door, a glass wet-area door, a sliding wet-area door or another kind.
Designer bathtub doors are among the 'must have' attributes for numerous homes in this contemporary age. There are many various functions and doors to select from so it is very important prior to purchasing a door you create a listing of your expectancies. A designer doorway will increase the offered area inside the restroom as well as serving as a comprehensive wall against wet-area water.
The doors are sealed around the edges with high quality sealant products which stop the door from dripping. Undoubtedly, this secures the flooring from water, keeping it dry. In almost any bathroom dryness is very important as stagnant damp water in the restroom increases the chances of molds and bacteria increasing.
With a clean dry bathroom you're improving your health as well as the appearance and feel of the bathroom. Numerous designer doors can be included into a wet-area enclosure, regardless of if there is a wet-area tray or not. This is ideal for people seeking to alter or update, later, from a wet-area enclosure utilizing a menu into a damp room.
Much of the contemporary designer wet-area enclosures are quite easy to install whether it is a wet-area enclosure having a wet-area tray you're wanting to set up or a bathtub enclosure comes from wet room. What separates conventional wet-area doors and modern designer doors is the steam evidence door screen which lets you see out to the bathroom. This function stops you feeling claustrophobic and charred inside the cubicle.
The majority of the contemporary designer wet-area doors come with a life time service warranty, which shows a long-lasting financial investment as you won't require to update. They're also normally equipped with heavy-duty hinges and mounts to stop rust and breakages, unlike traditional doors. Designer bathtub doors add design as well as a luxury feel to your bathroom.
There are many varieties of wet-area doors to pick from. These include Bi-fold, Sliding, Burning and Yatch sliding doors. Many of the features discussed above are incorporated in such modern-day designer doors.
To decide this, a wet-area door which can keep the restroom dry, keeping its tidiness levels is a rewarding financial investment. In addition to this, you will be integrating the worth for your own restroom and likewise the value to your general kits for an outdoor shower property. You will be the envy of your liked ones and friends as your wet-area door will be the topic of discussion. Don't be left behind and get yourself a designer doorway in your house today.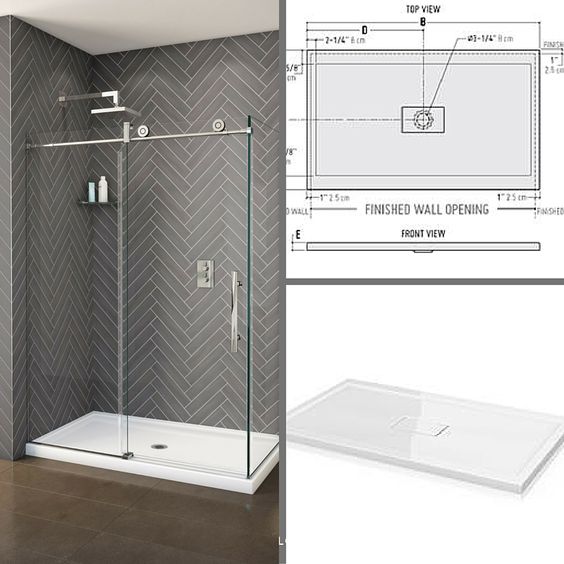 We have easy-to-install wet-area kits, basic wet-area bases and stalls, and wet-area surrounds with different shelving options to fit your style. Our separates, including tubs, wet-areas, bases, and glass doors, are available in matching colors and sizes to make selecting your perfect pieces simple.
A well-made, durable bath tub wet-area stall, enclosure, base, or bath tub surround can make your restroom more beautiful and functional. For more ideas and inspiration on how to upgrade your restroom, head to your regional Ace. Our valuable personnel enjoys to offer skilled tips and guidance to make your next job much easier.

Your shower is where you're expected to alleviate the tension and unwind of the day. If you dislike the way your wet-area looks, you're most likely to simply get more stressed in your wet-area. The mobile house walk in wet-areas from Trugard Direct are ideal for refurbishing your bathroom and making it into it should be.

Are you constructing or remodeling your restroom? Beginning or just beginning over? You need to actually take a look at utilizing a wet-area set.
Quick and easy to install, a wet-area kit can conserve you time & money. A wet-area set can likewise be an excellent alternative for smaller bathrooms.
A variety of years earlier, prefabricated and ready to set up wet-area sets just can be found in restricted designs and colors, and now a large range of color and style options are readily available. Top of the line wet-area sets can now offer the regular tiled wet-area a real run for their cash.
Get fantastic value-for-money and terrific design with a wet-area set. Make your wet-area fantastic.

Perfect for customers who require or want seating during their wet-areaing experience, the Geri Wet-area is the perfect adaptation. While still preserving a sleek and trendy exterior, this design provides an interior with curved molded seating and a lengthened concealed drain. The additional oversized handle and opening make this the ideal wet-area package for a range of users.

The wet-area stall walls are formed using a spray on acrylic surface called Acrylx, reinforced with wood and fiberglass, resulting in a rigid wet-area surround with easy-to-clean, smooth interior surface. The finish includes an elegant simulated tile pattern for the walls and an anti-slip texture for the wet-area base floor.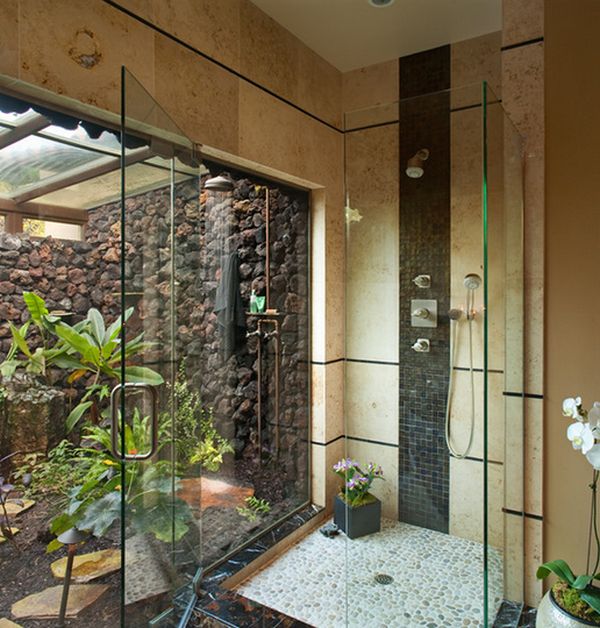 Due to the wet-area wall reinforcement, the wall is resilient enough to hold up against the setup of extra devices, such as grab bars and wet-area seats. These devices can be put at the desired height during the wet-area installation or any time after setup to please the ease of access needs of the existing or future resident.

We provide several types of categories for our wet-areas. There is Multi-Piece, One-Piece, or Acrylic Wall Liners. Multi-Piece units are ideal for redesigning an old restroom while One-Piece systems are terrific for contractors working in new building and construction. Acrylic Wall Liners are likewise terrific for redesigning old restrooms. Rather of purchasing a brand-new wet-area one simply needs to choose from our big choice of colored wall liners and install it over their present wet-area. Devices can be added here as well to produce the best restroom. Each classification uses an array of sizes to fit any sized bathroom. The most popular consist of 60 × 32 that change old tiled bathtubs. Another popular size is 48 × 36 which helps to change narrower wet-area stalls in smaller restrooms. Ella provides much more than simply the popular sizes. We desire our wet-areas to fit any sized bathroom.

Stand Up Shower Kit Design That Fits Your Style-- Suppose you have simply moved into a brand-new home, your house of your dreams with one exception, Restroom.
It is time to begin to take a look at the style of the stand wet-area stall so you start remodeling to develop your dream bathroom.
There are lots of style ideas are inexpensive and take little time to shower kits how to install execute such as drapes, rods, knobs, wet-area heads, wet-area manages, fans and lighting.
Although it is fairly easy to repair, they make a huge difference in the look and performance of the room.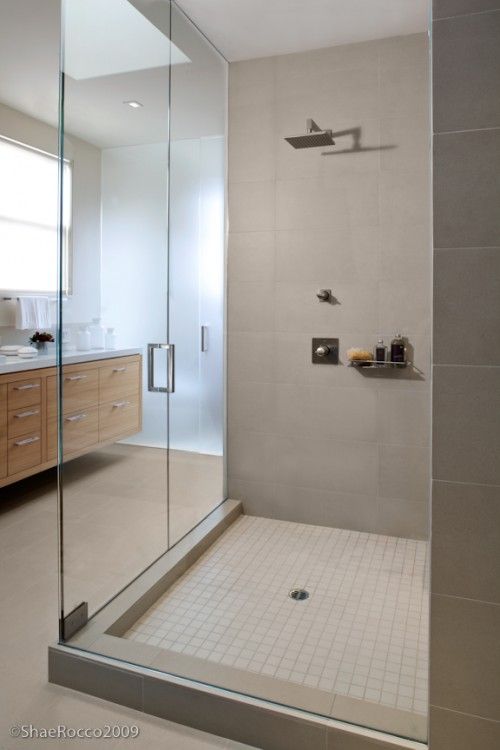 When you begin planning your remodeling, think of the size of your restroom.
Is there enough space offered to set up stand wet-area stall or will you have to utilize attachments to reach your goal?
Numerous older homes are designed with a really small bathroom. To set up a wet-area you have to utilize an accessory or at least a wet-area curtain. You should likewise think of the structure of the space.
If there is space for a free standing shop, is the structure of the sound of the room enough to accommodate the weight of the stalls?
There are a couple of stalls that can be extremely serious and this can produce problems when connecting to the existing wall.
When building a stand up wet-area stall bathroom style, the floorings and walls are likewise a crucial thing. Selecting contrasting wall and floor tiles will draw attention to the wet-area location. When the flooring is wet, keep in mind to use unglazed tiles on the flooring to prevent slipping danger.
Tiles are among the most popular options for bathrooms due to the fact that they are likely to bring the bacteria and if a tile is harmed you can utilize the tiles as a replacement instead of replacing the whole wall or flooring. It even makes a pipes easier since you just get rid of the tiles required to get to the line and replace them when you're done.
Lighting and fans are great design concepts. The brand-new houses are built including lighting and fans, but the old home is not. Set up exhaust fan with lighting plan can make your restroom more good and comfy for the lighting plays a crucial role in how we see ourselves.
Fans can help avoid moisture from developing up on the flooring and walls of the restroom while wet-areaing. You can brighten up your restroom and keep it cool with a couple of well-placed lights and fans. The restroom door can likewise make a distinction in how you take a look at your bathroom.

Set up a stand wet-area stall needs you to build a wooden frame to support the walls of the enclosure. You have to build less walls if you put a bathroom in the corner.
In any case, makers supply the layout prepares for the enclosure. Continue with care. You usually put Stud walls are better together than in a standard wall.
One advantage to install this kind of stand up wet-area is that you install the wall panels straight to the wall Stud, so you do not need to drywall or backer board. Before setting up the wet-area cubicle, you can install a wooden assistance for the grab bar.
Consult the installation guidelines to learn what type of support you require to support a grab bar. In a lot of cases, you should have strong assistance from 2 x 6s nailed between the wall studs.
The door mirror panels can help to make your restroom look larger if you have a little restroom. They are available in many styles and designs so choose the ones that match your requirements.
Are you doing your restroom transformation or just do a replacement on strategic goods such as wet-area heads, curtains and curtain rods, wet-area deal with or button, you can make changes in the appearance and performance of your restroom.
Using this design of stand wet-area stall restroom transformation can be enjoyable along with an investment in your house.